So y'all know I can never resist an artist who wants to give someone their handmade pretties, right? The text on the photo below explains it quite well, but I've included a few more links for your drooling pleasure:
Click
here
to go to FB giveaway!
Karolin Wagner of Bermbach, Germany sells her amazing miniature creations through her Etsy shop. I love them all but this little guy taking shelter from the raindrops stole my heart: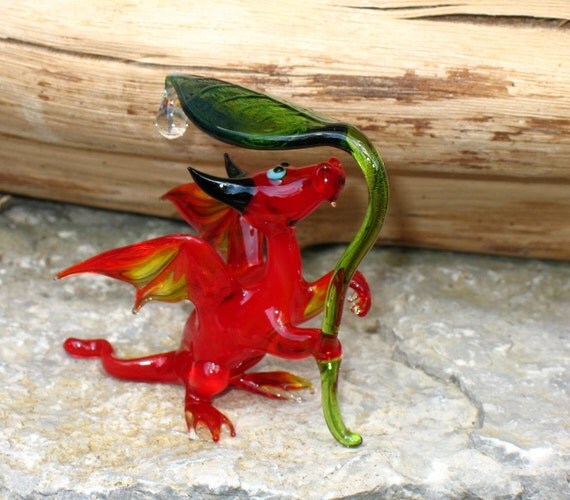 Click
here
to go to this fella's Etsy listing!
**In case you missed it: THIS GIVEAWAY WILL TAKE PLACE ON

MARCH 31st, 2013**
and you must enter on Karo's Glasmagie FB page. Good luck to everyone!
♥
♥
♥
Thank you so much for offering
your adorable horse sculpture, Karolin.

♥
♥
♥